Much is being said lately about Millennial weddings, about the consumption habits of this generation, as if we were strange creatures or extraordinary beings.
When we like something, we want it, now! When we go to the stores we look before on Instagram ….. and thousands of other things that have changed our habits.
But let's cut to the chase, what do we want when we get married?
Our entrepreneurial spirit leads us to want everything personalized. What has already been done, we consider it obsolete and not very original, so the word personalization is not enough for us, now we have to talk about Hyper-personalization. In short, this translates into «I have a unique idea and I want it»
We have worked on a lot of projects, and we can boast of not having replicated any of them at all. Our motto … You ask, we think and we make it possible!
In this way we have entered a food truck in the banquet room from where the Escribà patisserie served the desserts made live. Here the surprise was for practically everyone, even the bride! That same day she was turning 30, and her boyfriend wanted to surprise her like a beast, and she succeeded. Thanks to the Mas Cabanyes team with whom it is always a pleasure to work with, we were able to organize the logistics of such an assembly.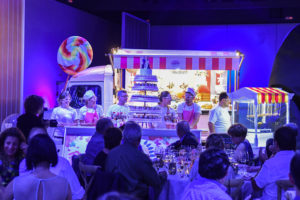 On another occasion, it was the groom's parents who wanted to surprise the couple. They knew they wanted a good party, so we sought out Brodas Bros so that after the dance they would do their thing among the guests. The result was absolutely mind-blowing … All jaws clenched in surprise. To achieve this effect, we decided to start the show with a little joke to the couple: together with production we created the effect that the power went off for few seconds and later the robots appeared.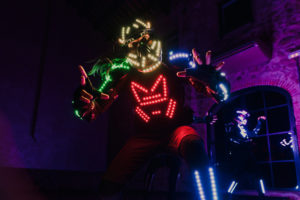 One of the most touching requests was when some boyfriends entrusted us with an easy but fundamental task for them. The bride's grandmother had to be served a linden between the first and second courses, and the groom's father had to change the glass of cava so that he would always have a cold drink. It was when we spoke with the Jubany Events team to make it possible, and it was. We will never forget the smile of that grandmother when we saw that a handsome waiter brought him her linden!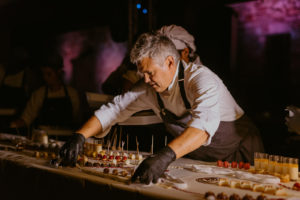 And you, what do you want at your next party?